property Law
Don't Sign Anything.
5 Reasons Why Your Lawyer Should Be Your First Point Of Contact.
1. Preliminary review of the agreement.
While the agreement may be standard and used regularly by agents and other professionals, it can include details which your lawyer may find unusual or onerous to your interests.
2. Helping you navigate through conditions.
Once an agreement has been signed, both parties are bound by it. It is therefore imperative that you understand the legal implications of what you are agreeing to.
3. Helping you understand your rights and obligations.
You may not be aware of clauses in the agreement which subjects the parties to rights and obligations, separate to the conditions of the agreement.
4. Reviewing your personal circumstances.
It may be worthwhile to discuss your personal circumstances with your lawyer to establish whether you should make a will, set up a trust or prepare an enduring power of attorney.
5. Lawyers are on your side.
Lawyers are legally bound to act in their client's best interests. This differentiates them from other parties, such as agents.
Whatever your needs, we are here to help.
Our property law team has extensive experience in all forms of property transactions including;
private residential
commercial property
first home buyers
property investors
Meet Nick and our business law team.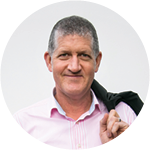 Nick Kearney
Special Counsel
Nick joined Davenports in 2021 after spending twelve years at another firm on the North Shore, with seven of those years as a director. Nick specialises in residential and commercial property, and general commercial work. He holds a Masters degree that focused on real estate agents and their role in property law.

Need a question answering?
Send us your enquiry and our team will be in touch.