CAREERS
We're always on the lookout for talented people to join our experienced team.
Davenports Law is a thriving firm based on Auckland's North Shore. We're known for focusing on individual needs, providing innovative solutions and building enduring, ongoing relationships based on respect - with both clients and staff.
At Davenports Law, you'll find a passionate team providing high-quality work in a collegial and supportive environment.
Staff are recognised with highly competitive remuneration packages, including medical insurance, participation in the company's bonus scheme, birthday days off, a full health and well-being programme and a subsidy towards a gym or fitness programme. We believe in building careers, that means investing in our employees' professional development and genuinely encouraging staff to prioritise a balance between work and home.
At Davenports Law, work-life balance isn't just a catchphrase.
"We're committed to our working from home policy. Many of us, including myself, have young families. My philosophy has always been that if I want to be able to see my kids in school assembly, sports, dance-recitals and the rest, I expect that my staff can do the same. Families come first."
Tammy McLeod, Managing director
Tammy McLeod
Managing Director & Head of Trust Law
I'm passionate about Trust Law, as this area is all about people and relationships. You develop a really close connection with clients, becoming a valuable part of their team. Staff at Davenports get a lot of opportunity for client contact – all clients are "clients of the firm", not individual lawyers. This approach nurtures a team atmosphere that we live and breathe. We have an open door policy and genuinely care about our staff. It truly is a Davenports family.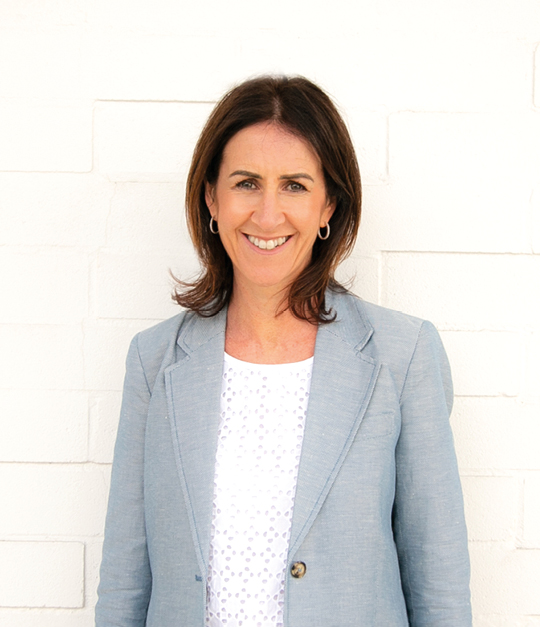 Jeremy Parsons
Director & HEAD OF COMMERCIAL LAW
For me, Commercial law is an endlessly varied and stimulating specialty. I'm motivated by my client's successful outcome and helping that happen in whatever way I can. I'm a born problem-solver and I enjoy finding the most streamlined solutions to my client's complex needs. From a very early stage our team are given a significant level of autonomy. I find it satisfying to see junior members develop their technical expertise and confidence. With appropriate guidance, this enables them to grow their legal skills fast.
Nick Kearney
special counsel & Head of Property Law
I'm somebody who genuinely enjoys getting deals done. Big or small, I always dedicate myself to excellence for my clients, using my knowledge and extensive contact network to solve even the most elaborate property issues. I know that for my team to work collaboratively, I must be approachable to everyone and cultivate a non-hierarchical atmosphere. To that end, I work in an open plan environment with my team members around me and we all enjoy the camaraderie. As much as I've grown in my law career, I also consider myself a teacher and can convey complex issues succinctly. I have taught at University, and each year teach a residential property transactions course for the NZLS.

"The best part of being with Davenports Law is undoubtedly the people. The friendly, supportive, encouraging and collaborative environment brings out the best in me. It not only makes it easier to succeed but also far more satisfying, as the whole Davenports Law team is thrilled for the success of one another."
Maria, Trust Team
"Davenports Law has provided me with great opportunities for progression in the early stages of my legal career. I first started at Davenports Law as a summer clerk and then worked part time in administration while finishing my degree. Now, as a law graduate, I am both excited and grateful to work in a team where I feel supported and valued."
Ella, Trust Team
"Davenports Law is a great place to work as everyone supports one another, not just as colleagues, but also as friends. It's wonderful working in such a collaborative, friendly environment."
Jessica, Commercial Team
"During my 10-years with the firm Tammy has always supported and encouraged me to progress my career, building on my experience and expertise. As part of the property team, we work so well together, it just makes for an enjoyable place to come to work."
Rachel, Property Team
Our roots in the community run deep.
Founded on Shortland street in 1920, for over a century we've grown right along with Auckland. To learn the pivotal role of the lift in our origin story, what brought us to the shore, and so much more.
Move your mouse over the timeline to read our story.
1920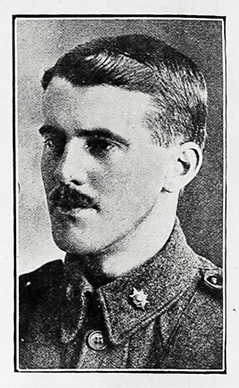 1920
Upon completing his distinguished service in WWI, wounded Second Lieutenant Percy Spurdle returns to Auckland where he's accepted to the Bar. He hangs his shingle at Yorkshire House (now the General Building) on Shortland Street and begins practising law.
That same year, New Zealand sends its very first national team to the Olympic Games in Antwerp. The four athletes endure nine weeks of travel by boat to Belgium, yet they still manage to make New Zealand proud, bringing home a bronze medal and several high ranking finishes.
1931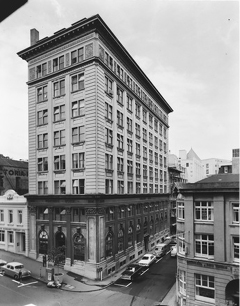 1931
Howard Samuel (Bob) Davenport is admitted to the Bar. Like Percy, he chooses to set up shop at Yorkshire House. The two men strike up a congenial relationship, no doubt regularly bumping into each other in the lift.
1947
1947
Percy and Bob make it official, forming the partnership of Spurdle Davenport.
1959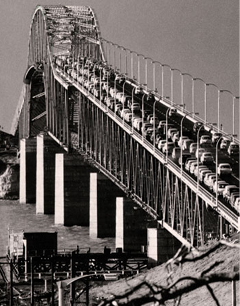 1959
Cars travel across the brand-new Auckland Harbour Bridge for the first time. The crossing, which took four years to build, would change the fate of the rural North Shore. Once the domain of a few farmers and their livestock, the area would be developed, becoming a thriving suburb of Auckland.
1960s
1960s
In 1960, founding partner Percy Spurdle sadly passes away. The firm retains his name, and in 1961 becomes Spurdle, Davenport and Buxton when David Buxton becomes a partner. The firm continues to grow and in 1966 accepts Patrick Gibson as a partner, becoming Davenport Buxton and Gibson.

Don't see the right opportunity for you?
If you'd like to be part of the Davenports team, we'd still love to hear from you. Get in touch by sending your CV to careers@davenportslaw.co.nz