Consulting lawyers prior to entering into agreements
Buying or selling properties can be stressful. Whether you are buying or selling property, your lawyer should be your first point of contact for several reasons.
Nick Kearney, Special Counsel, provides some insight into why you should consult your lawyer.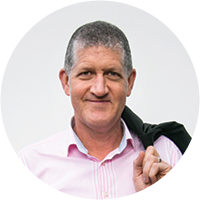 A preliminary review of the agreement
While the agreement may be standard and used regularly by agents and other professionals, it can include details which your lawyer may find unusual or onerous to your interests.
For example, if you are a purchaser;
The date of settlement may be months away in which case your lawyer can advise you on issues relating to the release of the deposit, or to lodge a caveat over the property to protect your interests under the agreement;
If you are arranging finance, has enough time been provided to get this, and/or are you aware of the repercussions of not doing enough to obtain finance (i.e. not trying hard enough)?
If you are selling:
If you have tenants in your property, have you followed the correct procedures under the Residential Tenancies Act 1986 to avoid possible tenancy disputes?;
If you are selling within the bright-line period, have you considered your obligations to IRD for this tax?
Helping you navigate through conditions
Once an agreement has been signed, both parties are bound by the agreement. It is therefore imperative that you understand the legal implications of what you are agreeing to.
For example, a purchaser who signs an agreement that is subject to certain conditions must use all reasonable endeavours to satisfy them: Danger flows from having "buyer's remorse". If the agreement is subject to finance and the purchaser cancels the agreement for non-satisfaction of finance, the purchaser is required to provide evidence from their bank in support of this. If the purchaser cannot provide such evidence, the vendor may not accept the purchaser's cancellation.
Helping you understand your rights and obligations
You may not be aware of clauses in the agreement which subjects the parties to rights and obligations, separate to the conditions of the agreement.
For example, if you are a purchaser wanting to make additions and alterations to the property, getting your lawyer to check that this is allowed under the title before you sign the agreement will ensure that you do not enter into an agreement where such additions and alterations are prohibited under the title. This can help you avoid purchasing a property where you cannot make your intended changes to the property.
Reviewing your personal circumstances
It may also be worthwhile to discuss your personal circumstances with your lawyer.
If you intend to own the property under your sole name but are also in a relationship, you should talk to your lawyer about making a will, setting up a trust or preparing an enduring power of attorney. This will ensure that if your personal circumstances change in the future, your entitlement to the property is not affected by legal implications under the laws of relationship property or inheritance.
Lawyers are on your side
Lawyers are legally bound to act in their client's best interests. This means that they are not allowed to coerce, persuade or unduly influence you to make certain decisions in entering into transactions. This differentiates them from other parties such as agents, families, and friends.
Whatever your needs, we are here to help. Please contact Davenports Law for a discussion if you are thinking about purchasing a property or selling your property.