EMPLOYMENT Law
3 Documents Employers Need To Update Now.
Ensure you have a COVID-19 Policy in place which covers the policy your business has in the workplace around the issues of sickness, health and safety, customers and vaccinations.
Ensure your employment agreement complies with all New Zealand laws, including law changes regarding bereavement leave and sick leave.
Ensure your Staff Handbook is up to date and covers off the new legislation relating to privacy and immigration laws and that also includes reference to all standards of expected behaviour and the values of the business.
Our Employment Law team provides specialist legal advice to companies and business owners.
We strongly recommend investing in your business by ensuring the documentation that starts the relationship (and that sometimes is required to end the relationship) is strong, robust and complies with New Zealand laws. If you would like us to look at your documentation, get in touch with Bronwen and her employment team below.
Meet Bronwen and our employment law team.
Bronwen Newcombe
Director
Bronwen is a Director at Davenports Law and leads the firms Employment Law team. Bronwen is experienced in all areas of employment law.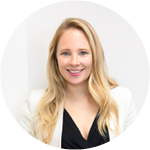 Need a question answering?
Send us your enquiry and our team will be in touch.